Quickly process your payroll, with confidence
Payback Payroll Software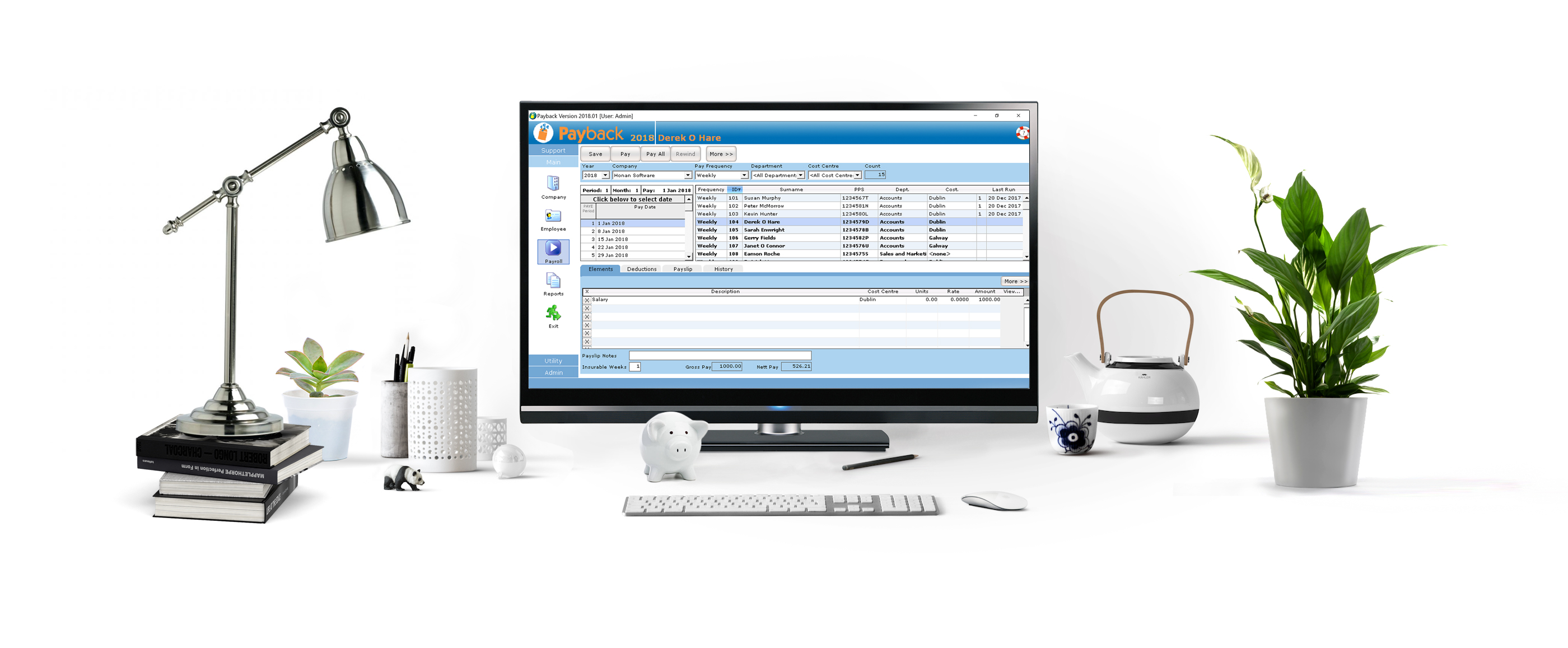 Cloud and Desktop Payroll Software from Payback

Unlimited Companies And Employees
Set up As many Companies And Employees As you need at no extra cost. All types And size Of business across the UK use HMRC recognised Payback Payroll software To process the pay For their employees, including accountants And payroll bureaux

Easy To Use
We first released our UK payroll software In April 2010 For the 2010/11 financial year. Since Then we have improved Payback based On customer feedback. You can now Set up everything from statutory contractual payments, AEOs And Pensions.

Suitable For You
All types And size Of business across the UK use Payback Payroll software To process the pay For their employees. Payback Is used by payroll bureaux, start ups, SMEs And large companies.

Value For Money
Set up unlimited companies for no extra cost. No need to buy payslips or any other stationery. No hidden costs with Payback Payroll software.
What our customers say
My practice currently processes the payroll for over 50 clients. I like that there is no limits to the number of employees or clients I can set up. There is one price and no hidden costs.

Kenneth, Fulham, London
Well done Payback! - Superb payroll software.

Ann, Brighton, Sussex
Previous
Next
Save more money with Multi-Year licences
One Year
✔ Unlimited Companies
✔ Unlimited Employees
✔ Full 12 month licence
Two Years
Save €50
✔ Unlimited Companies
✔ Unlimited Employees
✔ Full 24 month licence
Three Years
Save €110
✔ Unlimited Companies
✔ Unlimited Employees
✔ Full 36 month licence